Besides Naruto, Jiraiya and Minato, which people were/are in contract with Toads?
2
There are possibly have 6 summoners of the toads. Here are a clear image of the scroll.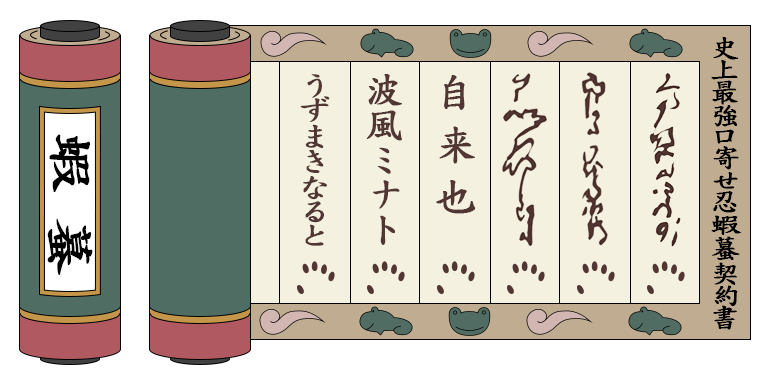 Apparently the last 3 are Jiraiya, Minato and Naruto. While the first 3 summoners haven't been seen in the series. You can't really read or recognize the first 3 summoner's name as the writings are just completely chicken writings. It's probably the way or style of old generations write their name.
1
I suspect and this is speculation that there where other toad summoners among the Senju clan. The naruto wiki mentions that
"The Mount Myōboku, the Ryūchi Cave and the Shikkotsu Forest are called the "Three Big Unexplored 'Sage' Regions" (「仙人」三大秘境, "Sennin" Sandai Hikyō), despite there being no apparent connection between Senjutsu and the snails of the forest.[1]"
Seeing as the Senju clan was renowned for their Senjutsu it makes sense that they could have spent some time in one of these three places in there attempts to master Senjutsu.
In the anime when the second Hokage gets reincarnated, he shows that he has good knowledge of Senjutsu and the toads of Mount Myōboku. He even compliments Naruto on his skills with Senjutsu.
Although not conclusive I think you can at least speculate on the other toad summoners
Not the answer you're looking for? Browse other questions tagged naruto or ask your own question.